LINE-UP ANNOUNCED!
Withered Hand (21:00 - 21:30)
Playing with Team Hand (O'Messy Life), aka Dan Wilson sings songs about religion, confusion with self deprecating wit missing from many a wannabe earnest songwriter today. His songs speak for themselves in an honest and uncomplicated fashion; you'll be singing along and punching the air!
Deerhart (21:45 - 22:30)
Headed by our long time OOTT resident artist Trev Gibb, he has assembled the North East's finest musicians and it is in this outfit that his beautiful arrangements are fully realised. His songs are full of longing as he searches for meaning in subjects about love, growing up and what might become. The production provided by Field Music on his debut album has brought the best out of him and you really can't afford to miss this eagerly anticipated set.
www.facebook.com/pages/Deerhart/189104577828580
Baskin's Wish (20:15 - 20:45)
Warming rapid indie rock with strong nods to surfing, Beach Boys harmonies, think Weezer meets Brian Wilson with only a four track tape recorder. Lo-fi in the best possible sense!
https://www.facebook.com/baskinswish 
Here Comes Good Sailing (19:30 - 20:00)
(Formerly Pilgrims) Featuring members of the much loved Minotaurs, HCGS have a canny knack for a pop tune and have sublime melodies to match. They are playing Club Fandango soon and have supported the Low Anthem so far in their early incarnation. 
http://herecomesgoodsailing.tumblr.com/
There is also a special WHIP YOUR HAIR DJ SET going on between the changeovers.

Entry for the Hall is £5 on the door with no advance tickets; Hall is open from 7pm.

THE HERMITAGE INN, CASTLE STREET. 3:30-7:30PM

We are very pleased to announce:


The Cornshed Sisters (18:50 - 19:20)
With their eagerly anticipated debut album due out early next year, witness the pure harmonies and warm, folk-inflected melodies of this quartet who are returning to our festival this year. Everyone should witness their cover of 'When Doves Cry' a rare treat that completely transforms the original for the better!
www.facebook.com/pages/The-Cornshed-Sisters/20486589728
http://soundcloud.com/thecornshedsisters 
Fantasy Rainbow (18:10 - 18:40)
The very first artist to release music under the new imprint of Tiny Lights Recordings (themselves a new and exciting label quickly establishing themselves) Loved by XFM's John Kennedy and possessing a young talent that'd make many an old punk jealous. A one-man sound layered wonder!
www.facebook.com/fntsyrnbw
tinylights.bandcamp.com/album/teens-ep
A Woman of No Importance (17:30 - 18:00)
Marc and Matt playing a special acoustic set with wineglasses and other assorted instruments and re-workings of their back catalogue. If you are a fan, you can get involved by suggesting a Smiths song for them to cover and any requests for songs that you might not have heard at their recent fund raiser in November. The duo used to play together in their early formation in 2004 and tried electric guitars at 'Bookville' a forgotten comic/art store that collaborated with other likeminded individuals. Listen to their back catalogue here:
http://www.last.fm/music/A+Woman+Of+No+Importance

Nev Clay (16:50 - 17:20)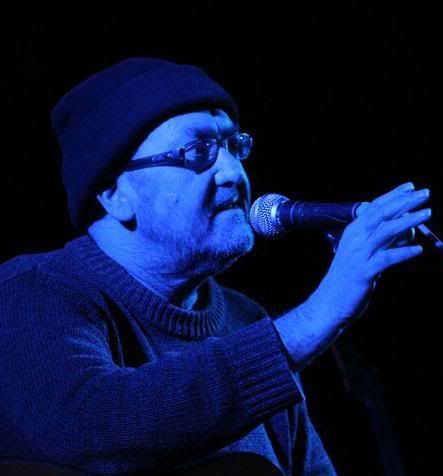 Underrated is a sorry word but more people need to sit down, have a cuppa or a pint and listen to Nev's careful craft so we can eradicate this term for good! Delicate stories about life from his perspective, observational, funny and tragic. Everyone should own a copy of Nev's fantastic album Pearshaped, buy it here:
Wreaths (16:10 - 16:40)
Thee Ruiner's finest hour, OOTT veteran, chief designer, noise architect, hallowed tapes founder and much more facts to stroke your beard to. Embrace your experimental side and prepare to be unprepared and astounded. Search for that deepest, mystical part of your mind and you'll find him there.
www.myspace.com/wreathstaperecordings
Agerskow (15:30 - 16:00)
A.K.A. Kate Edwards (Ex Brilliant Mind) is kicking off our festival in style.  She's self-described as 'whimsical chick rock' but described by others as 'pristine folk-pop with a distinctly old-school spin' we can't wait to see this set.  Don't miss it.
Entry for the afternoon session is £2, no advance tickets. Doors open at 3:20pm. 
Prices for this year's festival are: £10 if you pay on the bus for the festival and the bus journey. Separate prices also available: £4.50 for a return vintage bus ticket, £2 for afternoon session, £5 for Old Memorial Hall event. No advance tickets are available. Money is going to the following cause:

We are supporting the charity- SPOWE UGANDA this year as we did last year, here's some information on this very worthy cause: